Wall hood 90 cm DWP94BC50B
Availability: 5 in stock
Report Abuse
Product Description
Our grease filter ensures a consistently pleasant atmosphere throughout the cooking process and beyond. For ducted and recirculation hoods, metal grease filters are essential to remove grease and solid particles from the extracted air. To maintain peak efficiency, it's recommended to clean these filters approximately once a month, either manually or by using a dishwasher.
In addition, our hoods are designed to operate almost silently in the kitchen, allowing you to enjoy conversations with your guests while cooking. The minimal noise ensures a relaxed cooking experience that not only you but also your guests will appreciate.
Specifications
Installation typology
Wall-mounted
Total power of the motors
95 W
Type of control setting and signalling devices
push-button
Number of speed settings
3
Max. air extraction
365 m³/h
Sound power at max. speed (recirculation)
67 dB
Grease filter material
Washable aluminium
Energy efficiency rating
D
Total annual energy consumption1
53.1 kWh/annum
Height of the appliance
246 mm
Width of the appliance
900 mm
Depth of the product
500 mm
Height of the chimney
553-730/573-730 mm
Minimum distance above an electric hob
550 mm
Minimum distance above a gas hob
650 mm
Diameter of air outlet
120 / 150 mm
No-return airflow flap
No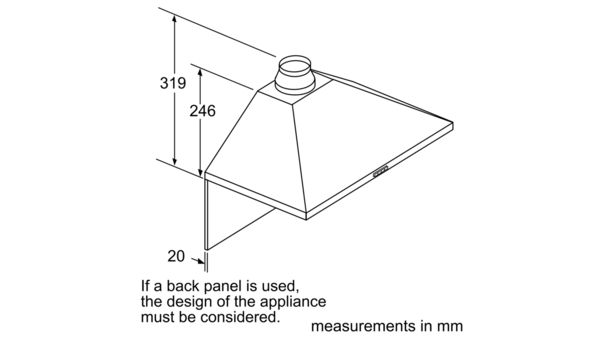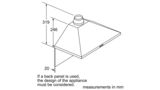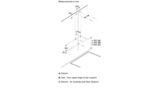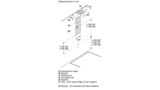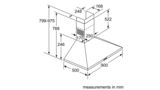 EcoSilence Drive – efficient and extra silent
No
Color temperature
Neutral (3.500 K)
Connectivity
Hob-based hood control
No
No product has been found!